Complex Family 3 - Information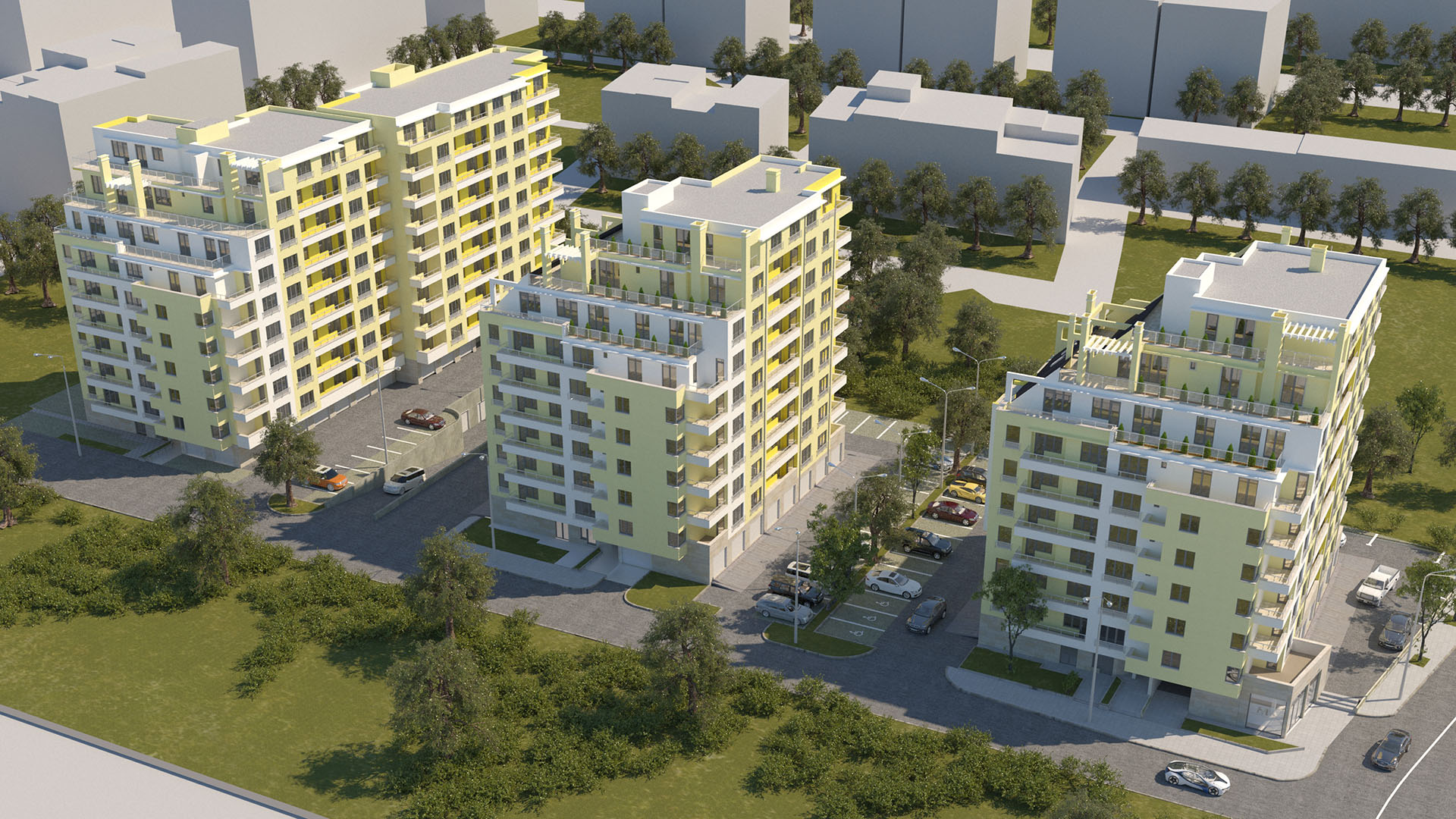 The building is situated at 11 Akad. Andrei Saharov Str., Varna, close to Grand Mall and the technical schools. This is the third building of the currently developing residential complex 'Familia', which is going to be finished in the following years. The building has a habitation certificate (license for exploitation) since Jan 2017.
The building has 10 floors, 59 apartments with areas ranging from 50 to 150 m2 with one, two or three bedrooms, shops, garages and an underground facility.

Advantages:

- Controlled access without a subscription fee
- Located in the geographical center of Varna
- Fully completed infrastructure
- Area with abundance of schools, kindergartens, shops, malls and hospitals
- Just around the corner from the central bus station; numerous bus connections to all parts of the city
- High quality, energy saving materials (bricks: 'wienerberger', window frames: 'oto rihter', etc.)
- Modern architecture
- Underground parking facility, outdoor parking lot, garages