Complex Family 1 - Information
Great location, low price, high quality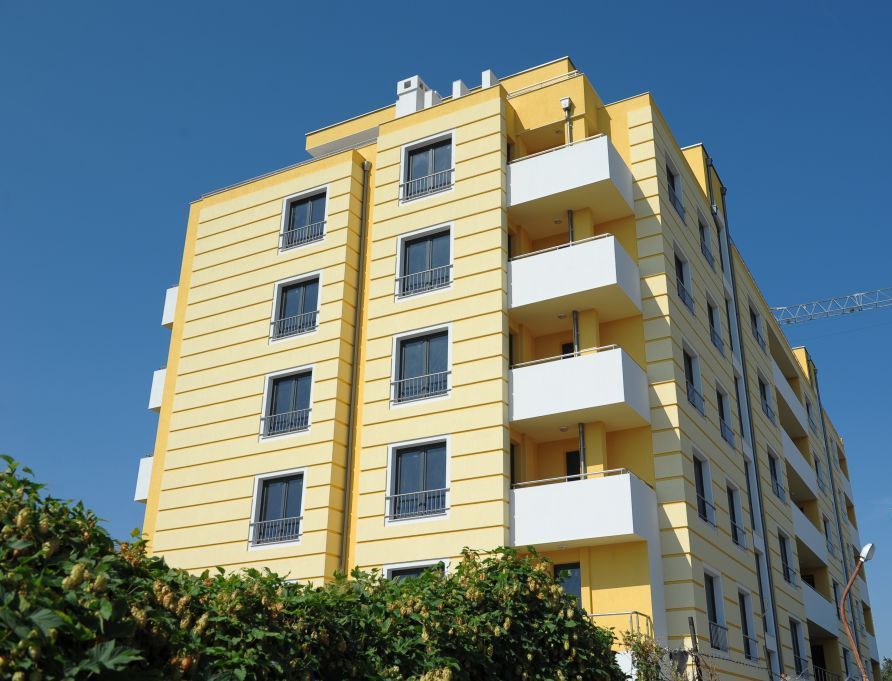 The building is situated in one of the most promising parts of Varna. 'Akad. Andrei Saharov' Street connects the 'Tzar Osvoboditel' and 'Slivnitsa' boulevards, which are two of the main roads of the city. Nearby one can find Grand Mall (200m) and Mall Varna (500m). Familia 1 is situated approximately 2km away from the Sea Garden and the city center. It has the license for exploitation since September 2013. This is the first building of the currently under construction residential complex 'Familia', which will be finished in the upcoming years.
'Familia 1' won the First prize in category: 'Residential buildings' at the regional contest 'Zlaten otves' 2013, held by the Bulgarian Construction Chamber.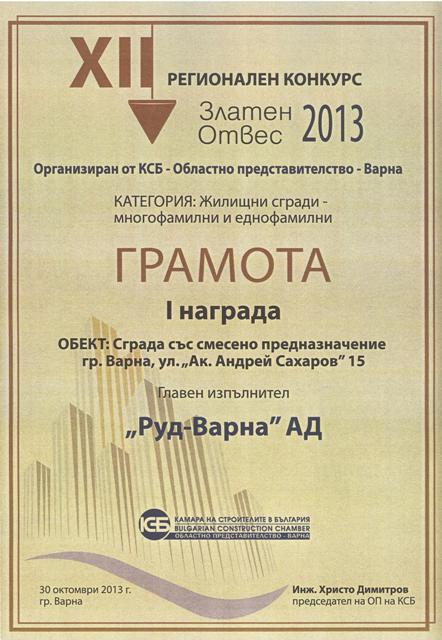 Advantages:
Located in the geographical center of Varna, in a newly built neighbourhood with a particular style
Fully completed infrastructure
Area with abundance of schools, kindergartens, shops, malls and hospitals
Just around the corner from the central bus station; numerous bus connections to all parts of the city
High quality, energy saving materials (bricks: 'wienerberger', window frames: 'oto rihter', etc.)
Underground parking facility, outdoor parking lot, garages
The apartments are with a practical plan, delivering coziness and comfort.
The building is an exceptional combination of luxury apartments, including all modern facilities needed, modern architecture, high quality of materials and construction itself. Our goal is to provide you with higher standard, higher comfort, and a better way of life on top of an affordable price.